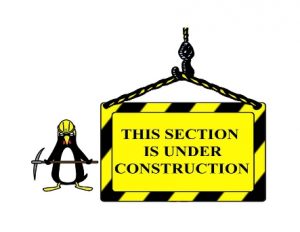 From MacRae (2004)
Agriculture is a significant contributor to water quality problems, both acute ones associated with spills and more chronic ones, such as excess nutrient runoff into streams from regular farm practices. Good Canadian data is lacking, but the annual cost of damage to water from agricultural practices in the USA is estimated at $2.6 billion[i].
The main risks to water quality from Canadian agriculture are associated with nutrients - animal manure and synthetic fertilizer. Regions with high risk of surface water contamination by nitrogen include the Fraser Valley of BC, south western Ontario, and parts of the St. Lawrence lowland[ii].  Nitrogen contamination is usually associated with intensive livestock production and intensive annual cropping with crops requiring significant amounts of nitrogen.
A significant part of the problem is created by the increased number of farm animals on the Canadian landscape.  Over a 60-year period, cattle and hog populations have doubled, while the number of farms has dropped by 2/3 and cultivated area has increased more slowly than animal populations. Intensive Livestock Operations (ILOs) have received considerable attention of late related to water quality threats.  In Canada, the main ILOs are producing hogs (particularly in Manitoba, Ontario and Quebec) and cattle in feedlots (especially in Alberta).  Water contamination results from  application of manure beyond the absorptive capacity of the land, surface runoff and spills from manure storage facilities.
Pesticide contamination is generally a more localized problem, though often highly significant.  Fish kills in PEI streams, associated with mostly "normal" farm applications of the pesticides endosulfan, carbofuran, mancozeb, chlorothalonil, and azinphos-methyl in potato fields, have forced the provincial government to bring in a suite of regulatory and program measures to prevent future kills.  The incentive to act was provided in part by very negative publicity for the PEI tourism industry, and the associated negative impacts on tourism revenues.
Surface waters have received most of the attention, but concerns about agricultural contamination of ground water is growing.  This is not a well-studied or resourced area at this point.
Regarding scarcity, nationally, agriculture uses about 9% of water withdrawn (excluding food processing) and only returns about 30% of it to source[iii].  Most of the rest is cycled through various biological and climatological processes. Water use efficiency is not high in agriculture, although demand management is slowly being implemented.   Water availability is a limiting production factor on much of the Prairies.  Irrigation is a significant activity in a few regions (e.g., southern Alberta) and there are looming tensions over water taking.
Seriousness of problem: Moderately high
Current government view of problem and activities
After years of only spotty attention to water quality impacts in agriculture, most governments have significantly stepped up their regulatory and enforcement activity, much to the consternation of the farming community.  In the view of some regulators, the agriculture sector had a 10 - 15  year window to voluntarily comply with regulations and reduce water quality impacts, but failed to make significant progress.  The farm sector, in response, believes that it is unfairly expected to carry the financial burden of environmental improvements that have more off-site than on-site benefits.  If the proper financial incentives are in place, they believe it will be much easier to comply with regulations.  Tensions are now apparent between agricultural and natural resource departments across the country over the handling of water quality enforcement.
Most governments with significant water quality problems are using both regulation and programming to advance improvements.  As part of APF programming, all provinces are instigating or improving environmental farm planning.  The PEI government is undertaking a series of initiatives to support potato farmers particularly by providing per acre payments to support the conversion to IPM.  Ontario is introducing extensive regulations regarding manure management.  Several years ago, Quebec instituted nutrient management rules to reduce in particular  phosphorus pollution.
Significant research attention goes to drought resistant plant breeding, and to the design of Prairie cropping systems that reduce moisture demands.  Irrigated districts are implementing plans to improve irrigation efficiency.
Key barriers to change
There are significant tensions between different levels of government and between federal government departments over water quality monitoring and pollution prevention.  These tensions revolve, in part, around the appropriate mix of sticks and carrots.  At a federal level, these disputes are being played out within APF environment pillar programming, meaning that coherent and coordinated programming is slowed by internal battles.  AAFC plays the role of assessing whether the agriculture sector can meet the expectations of Environment Canada and the Department of Fisheries and Oceans.
Potential for significant improvement with suitable investments
Low in the near term until internal disputes are sorted out.
Solutions that are not receiving suitable attention
As with other environmental programs, there is excessive emphasis on best management practices (BMPs) and insufficient attention paid to farming systems that reduce pollution (see discussion of organic systems in section 6).  A number of jurisdictions in the US and Europe have had success organizing sub-watershed projects, sometimes in collaboration with water utilities, where all the farms in the  sub-watershed convert to a sustainable production system. There are tentative steps to initiate some projects of this type in Canada.
The need for water systems co-ordination (water councils, conservation authorities)
[i] Pretty, J. et al. 2000. An assessment of the external costs of UK agriculture. Agricultural Systems 65:113-136.
[ii] MacDonald, K.B. 2000. Risk of water contamination by nitrogen.  In: McRae, T. et al. (eds.). 2000. Environmental Sustainability of Canadian Agriculture: report of the agri-environmental indicators project.  Agriculture and Agrifood Canada, Ottawa. Pp. 117-123.
[iii] AAFC data, http://www.agr.gc.ca/policy/environment/water_e.phtml