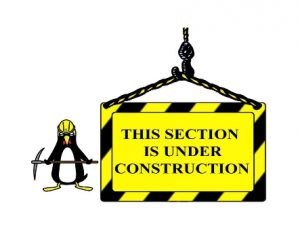 For details, contact Rod MacRae, rmacrae@ican.net
I have 30 years of experience providing training, research and advice to governments, businesses and NGOs on food system change (see the bottom of this page for previous clients).  My services fall in the category of intermediate to advanced solutions. I can address all the topics covered on this web site.  My unique contribution is transition strategies for food system change that are rooted in evidence, successful practice, and "what could be" research. I not only offer what can be done, but also what advocacy strategies need to be applied to heighten the possibilities of successful implementation. I work with a team of collaborators who bring additional expertise to the subjects to be addressed.
Webinars
I do webinars of 30 - 90 minutes, with slides and commentary. See Key Resources in the Footer for examples.  I work with you to identify the key aspects of the presentation, the core audience  and their needs, and the appropriate level of delivery.  I provide resources for follow up by participants.
Workshops
Given my focus on intermediate to advanced solutions, workshops are often more useful than short presentations, which are more valuable for an audience being introduced to new material.  Suitable workshop design is critical to success, so I spend considerable time with the organizers on style, format, facilitation, content and room and technical requirements.
Keynote addresses
For both inspiration and tone setting at a conference, I offer keynotes of 40-60 minutes.
Policy research and analysis
I provide analysis that is consistent with, but goes beyond the content of this site.
Strategic advice on policy change and program design
Some previous clients
Agriculture and Agri-food Canada, Canadian Council for International Cooperation - Ontario, Canadian Environmental Law Association, Canadian Food Inspection Agency, Canadian Institute for Environmental Law and Policy, Canadian Organic Growers, Chinook Public Health (Lethbridge), Christian Farmers Federation of Ontario, Greenpeace, Council of Canadians, Environmental Defence Canada, Food and Agriculture Organization (FAO), Food Secure Canada, Food Secure Manitoba, FoodShare Toronto, International Development Research Centre, Kawartha World Issues Centre, Local Food Plus, Maitland Valley Conservation Authority, McGill Institute for the Study of Canada, National Roundtable on Environment and Economy, Nova Scotia Crop Insurance Commission, Ontario Environment Network, Ontario Natural Foods Coop, Oxfam-Canada, Organic Agriculture Centre of Canada, PEI Department of Agriculture, Pollution Probe, Region of Waterloo Public Health, Resource Efficient Agricultural Production (REAP)-Canada, Ryerson University, Toronto Public Health, World Wildlife Fund Environment Canada.