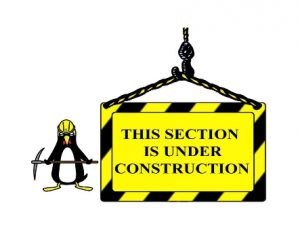 Click on the Province or Territory below if you'd like to see the legislative changes associated with it.  New provincial/territorial legislative proposals are described generically and would have to be tailored to each provincial/territorial legislative circumstance.
---
Ontario Farm Products Sales and Grades Act
Ontario Farm Products Marketing Act
Ontario Environmental Protection Act
Ontario Local Food Act
Ontario Donation of Food Act
Farming and Food Production Protection Act (FFPPA), established to
"[...] conserve, protect and encourage the development and improvement of agricultural lands for the production of food, fibre and other agricultural or horticultural products. Agricultural activities may include intensive operations that may cause discomfort and inconveniences to those on adjacent lands. Because of the pressures exerted on the agricultural community, it is increasingly difficult for agricultural owners and operators to effectively produce food, fibre and other agricultural or horticultural products. It is in the Provincial interest that in agricultural areas, agricultural uses and normal farm practices be promoted and protected in a way that balances the needs of the agricultural community with provincial health, safety and environmental concerns" (Ministry of Agriculture, Food and Rural Affairs, 2019).
Healthy Menu Choices Act
Policy 1.2.1; "Support[s] the achievement of complete communities that are designed to support healthy and active living and meet people's needs for daily living throughout an entire lifetime."
Policy 1.2.1 "Improve the integration of land use planning with planning and investment in infrastructure and public service facilities, including integrated service delivery through community hubs, by all levels of government".
Building Code
HPPA
Waste diversion
LCBO
Liquor Control Act
Table: Provincial instruments
| | | | |
| --- | --- | --- | --- |
| Jurisdiction | Approach | Key Acts / Programs | Key weaknesses |
| | | | |
| BC | | | |
| AB | | | |
| SK | | | |
| MB | | | |
| ON | | | |
| QC | | | |
| NB | | | |
| PE | | | |
| NS | | | |
| NL | | | |
| YU | none found | | |
| NWT | None found | | |
| NU | None found | | |