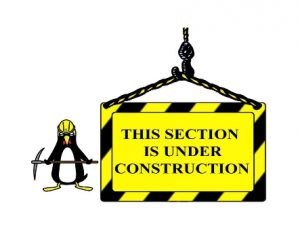 Embryos, semen and animals
Canada's regulatory system for embryos, semen and animals
Current approaches to protecting genetic resources
Strengths and Weaknesses
Efficiency
Substitution
Redesign
Insects and soil fauna
Canada's regulatory system for insects and soil fauna
Current approaches to protecting genetic resources
Strengths and Weaknesses
Efficiency
Substitution
Redesign
Microorganisms
Canada's regulatory system for microorganisms
Current approaches to protecting genetic resources
Strengths and Weaknesses
Efficiency
Substitution
Redesign
Financing the transition
Introduction
Humans now depend on 15 plants and animals for some 90% of total calories (cit).  There has never been a time in human evolution with such a narrow range of reliance.  To compound the problem, within those 15 plants and animals, economic forces have dramatically reduced the plant varieties and animal breeds deemed commercially important.  Biodiversity decline is also affecting populations of insects, soil fauna and micro-organisms, many of them very significant for human quality of life.  Native pollinators are perhaps the most pressing example for the food supply.
The Irish Potato Famine, 1970s US corn leaf blight and Indonesia rice brown planthopper disease, the regular demise of dominant banana varieties, coffee rust, citrus virus and the extinction of many animal breeds are all expressions of this problem.  The narrowing of the genetic base increases the risk of pest pressures, particularly diseases (genetic uniformity = disease vulnerability).  The loss of varieties and breeds limits the base of material for farmers and breeders to draw on for resilient crops and animals.
The forces of agricultural capitalism are deeply complicit in the problems.  The loss of seed and land as community "property" has had significant negative impacts.  The theft of genetic material from indigenous peoples and peasants of the Global South has created wealth, largely uncompensated, in the industrial north (see Mooney, 1983; Shiva, 1997).  The commodification of seed and state facilitation of mergers and acquisitions in the seed and agrichemical industries has significantly narrowed ownership of these critical resources (see Goal 3, Corporate Concentration).  Controlling who owns and accesses seed and animal genetics is a central part of profit-making  Genetic engineering is having a negative impact on bacteria and other micro-organisms.
A perverse cycle in this process is that commercial pressures reduce the planting of locally adapted seeds and raising of locally adapted animals as commercial interests push forward more universal lines of genetic material which then have to be re-adapted to local conditions, usually with less success.  The universal lines are usually more expensive for local producers and hold the promise of higher production as long as conditions are very favourable.  This typically means good weather and the use of agrichemical inputs since most breeding programs select traits that do well in a high fertilizer / high pesticide use environment.  Because of this, many sustainable producers go back to older varieties of plants and older breeds of animals that require less intense management.
Governments have tried to compensate for these errors with genetic resource conservation programs, always inadequate relative to the forces of privatization.  Although conservation processes have improved the last few decades, because commercial breeders focus so heavily on a narrow range of traits, and few of them useful to an ecological approach to production, it is not obvious current approaches are really viable solutions.